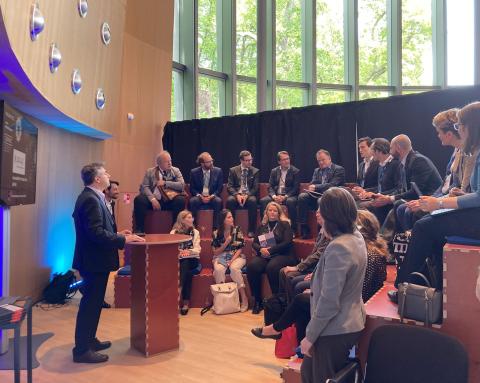 STARLIGHT was invited and represented at the Responsible AI conference by coordinator Nizar Touleimat. The event took place on 12th and 13th May 2022 at the Peace Palace in The Hague.
Within the conference, one workshop session focused on the AP4AI (Accountability Principles for Artificial Intelligence) project, which is one of the first projects of the EU Innovation Hub for Internal Security and focuses on developing accountability principles for the uptake and implementation of AI in the internal security domain, the results of which STARLIGHT is following closely.

Within AP4AI, Hub members Europol, Eurojust and the Fundamental Rights Agency, as well as academic project partner CENTRIC and the Swedish police, analysed how AI accountability agreements could contribute to the implementation of the future EU AI Act, and whether this model can become a universal accountability framework for AI in the internal security domain.
The Hague Conference on Responsible AI is an annual conference with focus on Peace, Law, and Security in an international perspective. It involves international experts from science, business, civil society, and government, and it contributes to setting the agenda for the future of responsible and humane AI.